Elevate your bodybuilding
Member News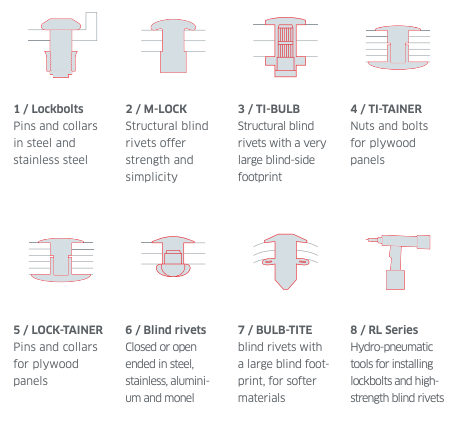 The plywood pro
TI TAINER bolts and nuts
Engineered for the road Its special features targeted at the transport industry make our bolt and nut combination stand out. Made of grade 8.8 steel, GEOMET plated (Delta protect KL100) and fitted with a moisture proof seal and an adhesive patch, the TI TAINER is ideal for plywood panels.
Rough conditions do no harm, because of its high strength and vibration resistance. The TI TAINER helps to create a waterproof and tamperproof connection. It is very simple to install and may be removed and replaced for repair. For technical details or general enquiries, do not hesite to contact us!
About us
The Titgemeyer Group of companies benefits from more than a century of vehicle manufacturing experience. Application engineering has been the cornerstone of the Titgemeyer success story and our goal is always to find the best solution for you. Titgemeyer also offers a diverse range of modern fastening products and systems. New products are constantly being developed to meet today's needs. In the UK, Baker & Finnemore, another member of the Titgemeyer Group produces Lockbolt pin and collar systems and Starlock push-on fasteners. Of course we are certified according to ISO 9001. In addition to Titgemeyer made products, we offer you assembly systems made by our partners. The range of threaded inserts includes standard rivet nuts in steel, stainless steels and aluminium. There are also nuts with an elastic insert, retainers with self-crimping steel cages and fasteners with plastic or spring steel cages. Over the last 60 years we have build up a vast range of standard, structural, plastic and special blind rivets.
Titgemeyer (UK) Limited
A2 Link One Industrial Park George Henry Road DY4 7BU Tipton, Great Britain
T +44 121 5579777
F +44 121 5574777